Driving Growth... Promoting the County experience.
Welcome to Prince Edward County, a charming blend of rural Ontario and getaway country. Taste the County™ in its beautiful and hospitable island-setting in old Ontario: farm fresh products, rich heritage, artistic talent & culture, and recreational activities on land & water.
Taste the County™ is an incorporated not-for-profit destination marketing and quality enhancement organization for Prince Edward County. It links together all the wonderful "tastes" of the County, and offers them as both a lure to visitors... and a reason to stay.
Taste the County festivals, events and programs: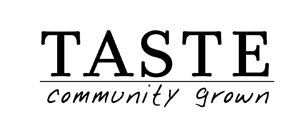 Taste the County tourism products:

Insider's Guide to Prince Edward County - View Visitors Guide Flipbook

Bonjour PEC - www.bonjourpec.ca


Taste the County social media: