Volunteer Opportunities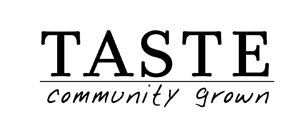 CALL FOR VOLUNTEERS- September 27-29, 2013                                                     
2013 has brought many new and exciting changes to the TASTE community grown event. We will now have a THREE day event starting with dinner and a movie under the stars at Camp Picton on Friday night and ending Sunday with the Kiwanis Cribbage Ride.
Our dedicated volunteers are critical to our success and the success of other programs. TASTE community grown is our major fundraiser. Proceeds from this event allow us to promote our rural community, events and experiences. By volunteering your time for a three hour shift, all volunteers will receive a  TASTE community grown t-shirt, a wine glass and 10 tasting tickets (over 19 years of age) to enjoy before or after their shift and, of course, an enormous THANK YOU!
New this year, you will receive one admission ticket to our Saturday night Back40Bash in addition to everything above!

September 27-29, 2013
Various Locations in Prince Edward County
www.tastecelebration.ca
Hope to hear from you ,
Lise Rouleau
613.393.2796
[email protected]
Maple in the County
Prince Edward County's sweetest tradition, a self-guided two day adventure that features activities for young and old, set against a backdrop of fresh country air. Every spring more than 13,000 people enjoy scores of experiences ranging from lip-smacking pancake breakfasts and sugar shack demonstrations to horse-drawn wagon rides and fiddling concerts.

March, 2014
Various Locations in Prince Edward County
www.mapleinthecounty.ca
For more information contact Amy Wager Mayhew, [email protected]
Taste the County (office)
Volunteers are periodically required for the following positions:

If you feel you would like to help us out from time to time with any of the above or if you have a skill you feel you would like to contribute, please contact Lise Rouleau, [email protected]